Team Development – CENTRAL RESEARCH LABORATORY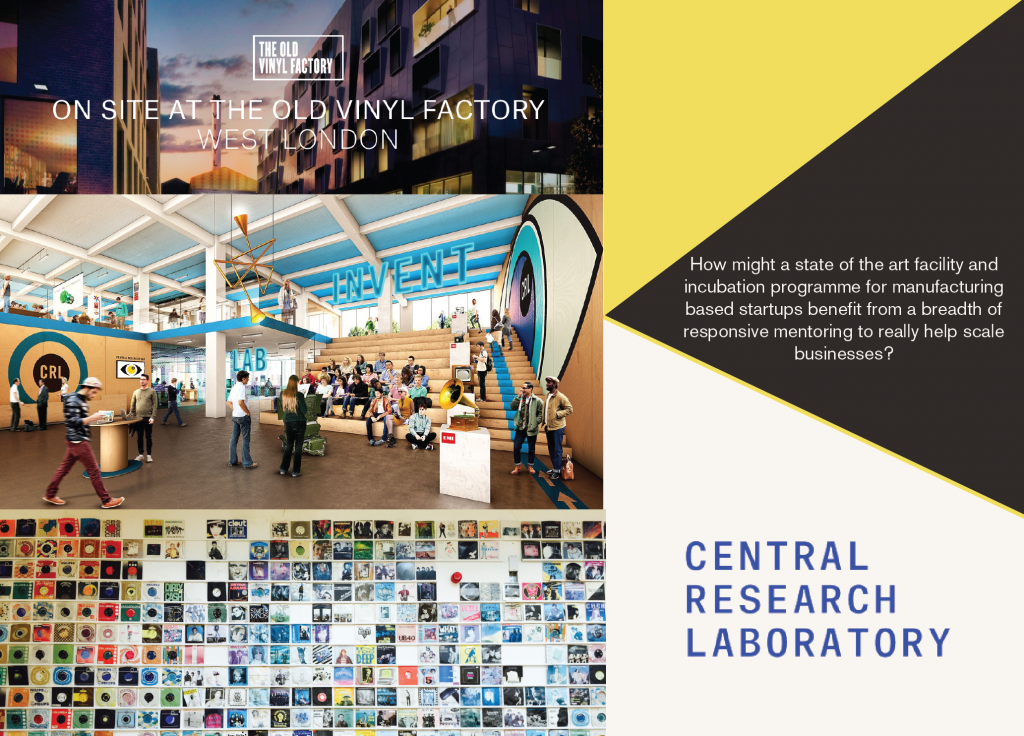 THE FACTS

Central Research Laboratory (CRL) is a Mayor of London backed £8 million innovation initiative.  The overall aim is create thousands of jobs in West London and provide manufacturing start-ups with technical infrastructure and responsive business services.  As part of their one-year pilot incubator programme we have been contracted to advise and mentor high growth startups to increase the quality of support to entrepreneurs who invent and sell physical products.  Startups are provided with access to capital, flexible workspace, access to the best prototyping and small batch production technologies and a supportive community of like-minded people. Bridging the gap between makers and the marketplace, the CRL is the UK's first purpose built facility dedicated to entrepreneurial makers.
THE RESULTS
The two ventures we partnered with have won notable awards, press and funding.  Together with the support of the CRL, we brought lean development, design thinking, business model innovation and behavioural science to successfully accelerate  supported business.  What makes this incubator programme unique is that it's designed to support makers at every stage of the entrepreneurial journey – from concept development through to prototyping– with adaptive mentoring and access to finance provided along the way.
---
Venture Design

Design Strategy

Team Design