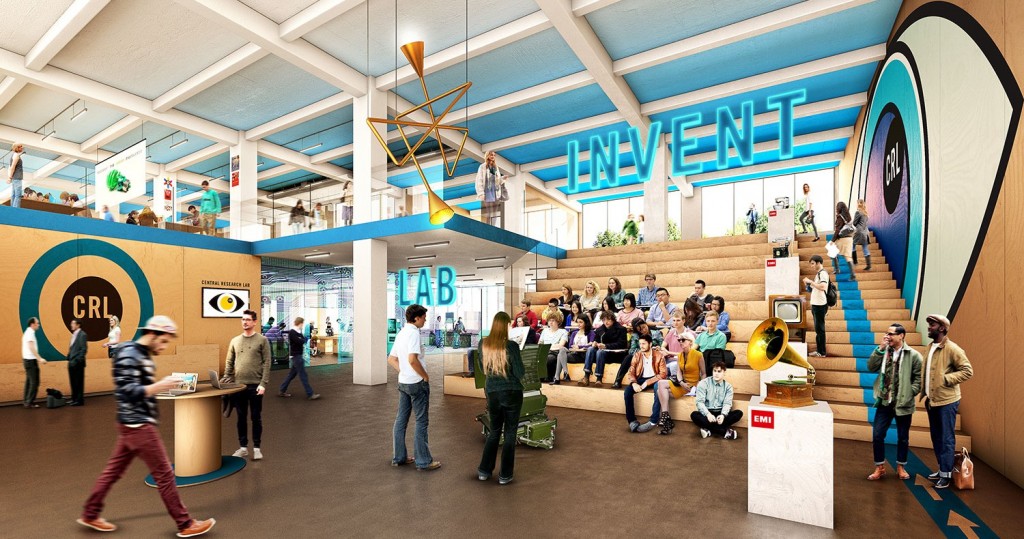 If the title of this post looks familiar it's probably because:
(1) You saw Douglas Coupland's wonderful exhibition containing Slogan's for the 21st Century, a standout being Acceleration is Accelerating.
(2) It feels like startup accelerators are everywhere; the catchphrase seems commonplace.
(3) Now that you've had a few moments to ponder this, it inevitably feels familiar and there's no going back.
If you're still curious what I'm on about, that's great – please read on.
What's the Fuss?
Startup accelerators provide seed funding and intensive mentoring for a fixed period of time*. Trying to determine how many of these organisations exist around the world is a challenge. Some sources cite 234, some 470 and others over 300 alone in the United States. Depending on how much you want to stretch the accelerator concept, we could easily reach the thousands. What is for certain is that there's been acceleration in the number of accelerators from the single one that existed just ten years ago.
The stated promise of an accelerator is to offer startups a better opportunity for success. What this means in practice can vary from one programme to another. My stance is that a crowded accelerator space is not only a direct reflection of the demand, but the desire of all players involved to champion learning by doing, further innovation and build strong entrepreneurial communities.
Indeed, the business of running an accelerator has become a war of attrition, with many current models crippled by a myriad of obstacles. These might include: poor return on investment, fierce competition, steep or hidden operating costs and a reliance on government funding to name but a few.
My desire to beat these odds is underpinned by helping launch London's premiere fashion and technology accelerator and by working with a dynamic team in piloting the UK's first hardware incubator.  The reality is however that the measuring stick for many stakeholders will concern harder truths about job creation, fundraising and successful exits.

To get a sense of the impact over the past decade here is some crafty guesswork from the diligent folks at Seed-db. For the worldwide accelerator space:
$ 12,951,769,107 USD in funding
$ 3,587,448,600 USD from 332 exits
4881companies accelerated from 235 programmes
The Kingpin
The startup incubator dates back to 1959 with the creation of an institutionalised environment that enabled business ideas to grow. Many other incubators were later birthed out of old technology transfer programmes at Universities. The child if you will, is what we have come to know as the modern day accelerator.
The kingpin of startup accelerators is Y Combinator**. They've taken their learning from the past decade and published a wonderful playbook here.   They've also recently announced a $700m fund to help businesses for later stage investments. President Sam Altman makes a truth busting statement about the accelerator competition when he says:
"The risk is not that founders choose to go with a rival, but that they decide they can do without advice from any accelerator."
In other words the day where Y Combinator and the hundreds of accelerators that have followed see a low up take, would mean things for entrepreneurs have changed for the better.  For the time being it's looking like demand is as strong as ever:

A New Breed
There has been a rise of a new type of hybrid organisation blurring the lines between investment firm and accelerator programme. It's exciting to see a myriad of these venture labs, builders, studios, foundries and other inspired permutations popping up. All promise to help launch, build and grow businesses in their own unique way.
Of course there has been a trend (arguably now passé) for companies to have a go at it with their version of corporate accelerators.  These include Barclays, John Lewis, Nike, Disney, Microsoft, and Volkswagen to name but a few.  Tired or not, the emergence of creative-driven initiatives may be telling of what is yet to come. Here are 3 to watch:


The Garage Soho
Focused on building brands and led by founder of BBH, Sir John Hegarty. Their recent backing of The Dots, demonstrates a commitment to helping creative practitioners flourish.


Smashd Labs
This new programme surrounds the entertainment and media space. Led by Troy Carter building on his investment track record and talent management company, Atom Factory.


30 Weeks
This strictly designer focused programme is probably the sexiest new initiative out there and is operated by Hyper Island and a crème of the crop partner list. The era of the designer has finally arrived.
Like all businesses, accelerators will continue to change and evolve.  In our increasingly entrepreneurial world, organisations near and far will continue to feed the machine.  Economies will become more robust as a more distributed model emerges where small and big businesses alike can thrive. Hence it wouldn't be a long that since you've been reading this, another accelerator was born.
---
*From The Startup Factories. (Bound & Miller)
**Y Combinator's Greatest Hits: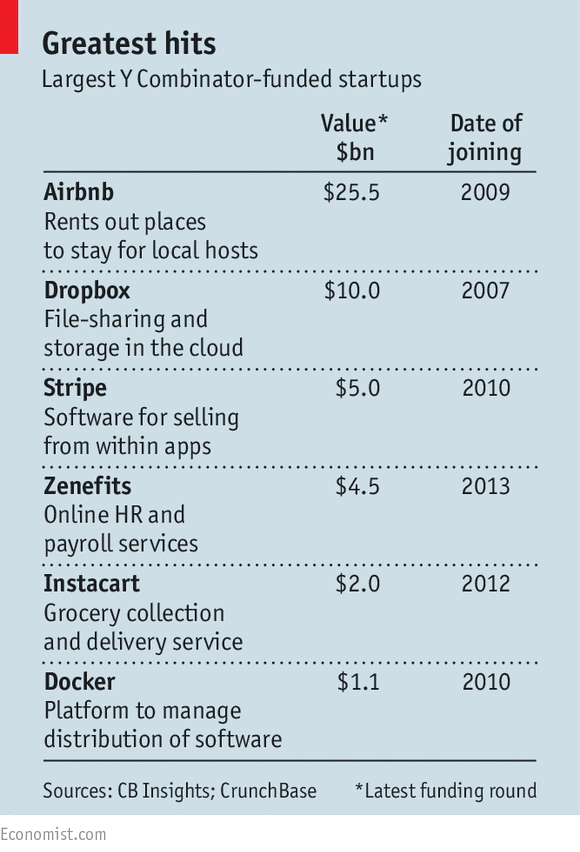 ---
Related Reading:

Evaluating the Effects of Accelerators
A study of Accelerators and Their Defining Characteristics
Venture Studios & Startup Foundries (List)
Evaluating the Effects of Accelerators
Y Combinator, the X-Factor of Tech