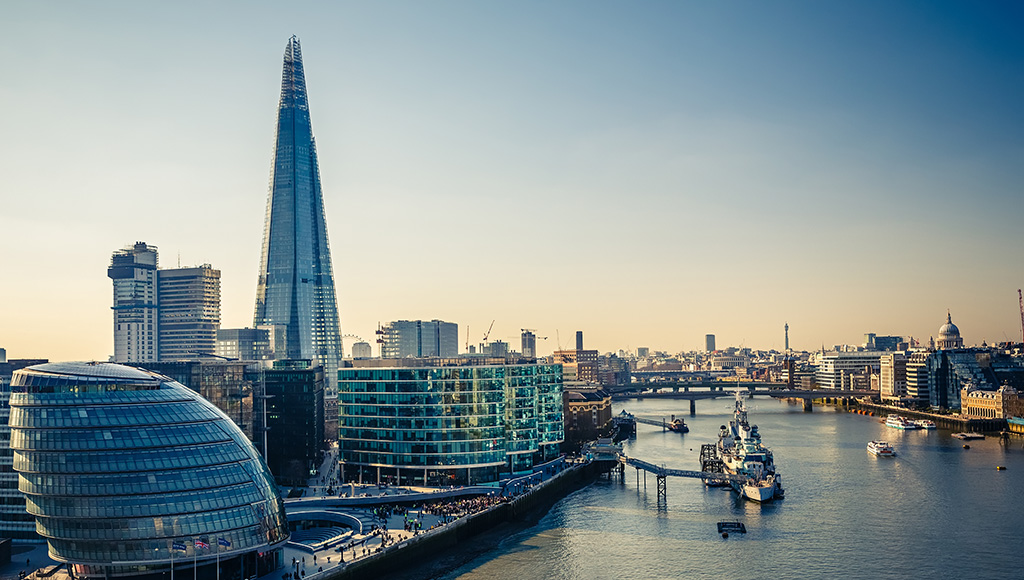 Thirty-five years ago, Charles Handy envisioned the rise of the portfolio worker. This lifestyle choice favored by many, including myself, has given rise to a thriving creative class around the globe. Personified by treadmill-standing workstations, office-optional upstarts, and a plethora of co-working spaces, flexibility is increasingly becoming the norm.
The shift in our working behavior has taken on many forms, whether it's working remotely with a strong WiFi connection and even stronger coffee, a routine of being present through an annual retreat, or employing an ever-expanding array of powerful technologies to enable and foster collaboration.
In this new world of "it's not where you are, it's what you're doing," a plethora of new working environments have cropped up from Brooklyn to Bangkok, and beyond. These shared working spaces cater especially well to the movement of location-independent entrepreneurs. The three innovation spaces in London described below help capture the spirit of the time.
Second Home
68-80 Hanbury Street E1 5JL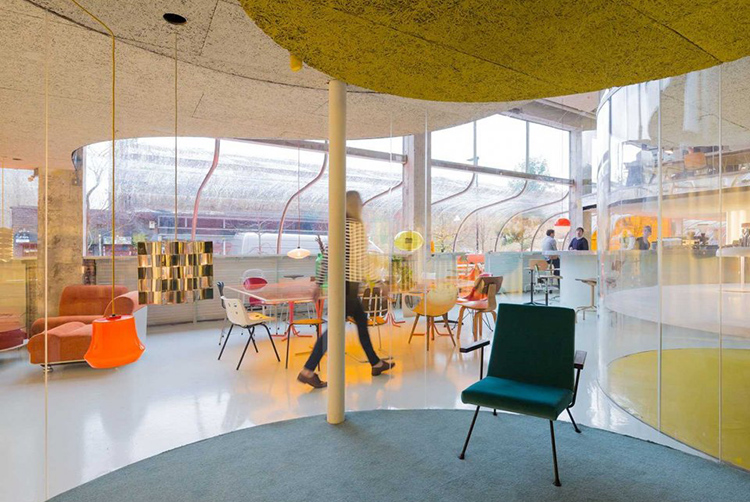 Possibly the coolest and perhaps most controversial space, the newly opened Second Home promises to be just that — your home away from home. There's no disputing that the space is impressive; as the brainchild of Sam Aldenton and Rohan Silva and bankrolled by Index Ventures, no detail has been overlooked. Perhaps the boldest choice was commissioning leading architecture firm SelgasCano, pioneers for employingbiophilia in their creations.
However, the debate isn't over the physical space — it's really about who's allowed access to it. An article in the Evening Standard explains that only a shortlist of selected companies were invited for the opportunity to call Second Home their second home. From wearable technology outfit Kovert to startup staple SurveyMonkey to education organization General Assembly, the list of tenants really does read like a who's who of the London technology scene.
This overt exclusiveness is designed to engineer serendipity, but the jury is still out on whether the strategy will work. With a plethora of different innovation spaces and models emerging — most notably those of venture builders and investment studios — the boundaries for developing a robust environment for creativity and collaboration are still being pushed. That being said, sitting in the café of Second Home munching on a salad from its in-house Ottolenghi catering, it's hard not to feel content.
Ace Hotel
100 Shoreditch High Street E1 6JQ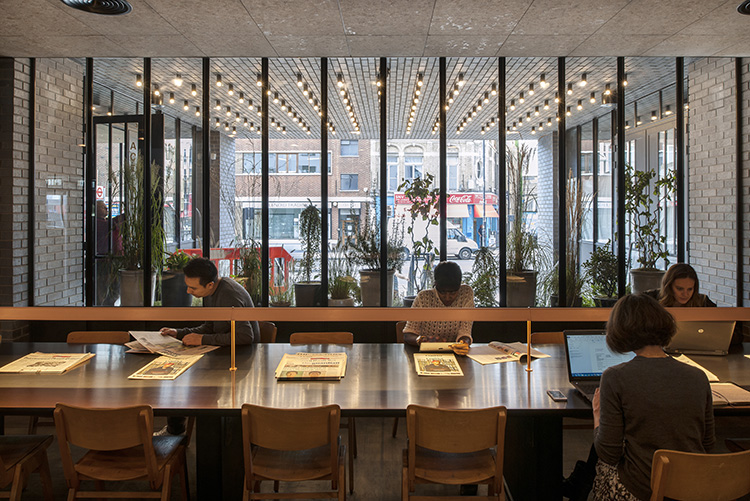 If ever there were a hotel lobby that didn't look like one, it would be that of the Ace Hotel in Shoreditch. Typified by an elongated table smack dab in the middle of the room, this is where serious flexi-workers migrate before 10am.
Of course, the lobby is not limited to office-less freelancers who choose a hip hotel to work from.  You're just as likely to rub shoulders with a VC or Douglas Coupland as with a young startup co-founder.
With the dimly lit environment allowing optimal viewing of your retina screen, and serving the deadliest donuts and designer coffee, the Ace is a surefire space to meet, percolate, and work. As the workday comes to an end, the lobby morphs, and an entirely different decibel of schmoozing begins.
WeWork
22 Upper Ground SE1 9PD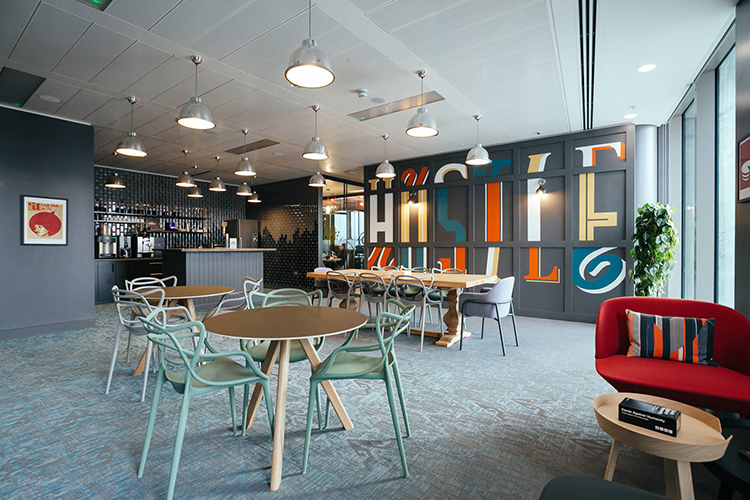 The landlords of the new economy — Adam Neumann and Miguel McKelvey of WeWork— have concocted the perfect formula for the optimum creative and collaborative workspace. Less than two years ago, they had only nine locations, and now there are 60, making WeWork the fastest growing lessee of new space in America.
This is not an isolated phenomenon. Nearly 6,000 shared office operations dot the globe today, compared with just 300 five years ago. Start-up veteran Gary Mendell captures the current sentiment well: "The old model of office space is dead."
In London, WeWork has taken the city by storm.  The South Bank location was a gamble that paid off; in a city where space is so precious, that little bit more goes a long away. Just south of the river and spread over two floors, it provides a stellar view of the outdoors, and the buzz inside is unmistakable. On a recent visit, I was told that many regulars commute from outside London, arriving at Waterloo station — only a stone's throw away.
The brand new Soho offices also have the bragging rights of occupying the most expensive commercial property area in the world. Recently launched, the space is already overcapacity. Not surprisingly, having the pleasure of working from a desk here could make many an entrepreneur's wallet quiver. East London is next, and later this year will see two more locations opening up near what has been dubbed London's Silicon Roundabout.
With well over 80 shared office spaces in the capital now, there's no shortage of choice — the challenge only remains to hunt down and discover where the real innovation is happening.
This article first appeared at Shutterstock.com
Top image: Aerial view of the Thames and London by S.Borisov